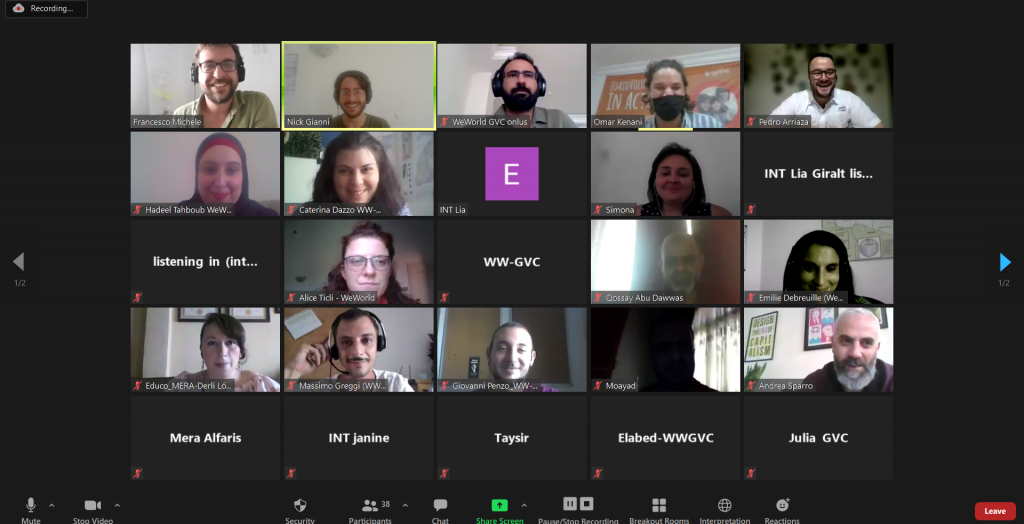 On the 3rd of June, We World hosted a webinar titled: CPA Mobile App: Enhancing Coherence, Coordination and Complementarity among Actors for the staff of various We World country missions that have implemented the CPA in the past, or are currently doing so now. The webinar is the culmination of the EUAV-14 project, funded by the EU Commission's Civil Protection and Humanitarian Aid Operations (DG ECHO) EUAV program, which trains professional volunteers and deploys them around the world on projects relating to humanitarian and development work.
Returning to the webinar, many of the approx. 60 attendees were We World staff with experience in implementing the CPA in their respective countries, ranging from Nicaragua to Palestine. Demonstrating the added value of the Platform and the upcoming app, the webinar provided an overview of its relevance to the field and to the Nexus agenda. Alongside We World staff were representatives from ChildFund Alliance, TECHO Latin America and Educo.
The CPA mobile app – currently in development with planned field testing in the summer and launching later in the year – allows most of the features of the CPA Platform to function on the go, reducing the work and time implementers take to gather and input data, and making the Platform more accessible to a wider range of actors.
The CPA Platform ensures that the quantitative and qualitative data collected is processed, analyzed and readily available to all those involved in the implementation of the CPA. That makes easier for field staff, partners and local responders to streamline the collection of data, as well as simplify the analysis process through automatized data analysis and reporting. For communities, they have direct access to their community profiles, keeping them up to date on highly relevant information regarding the protection risks they face, as well as ongoing responses they play a key part in implementing and feedback mechanisms.
Both the CPA Platform and the mobile app address elements central to the Humanitarian-Development-Peace Nexus, the global agenda to transform the way the international aid community works, by facilitating data sharing, joint assessment and analysis, and a common platform that all can access, not to mention strengthening the means by which communities have an active role in the design, implementation and continuous adaptation of ongoing programmes.
Stay tuned for more updates down the line regarding the CPA Platform and the CPA mobile app!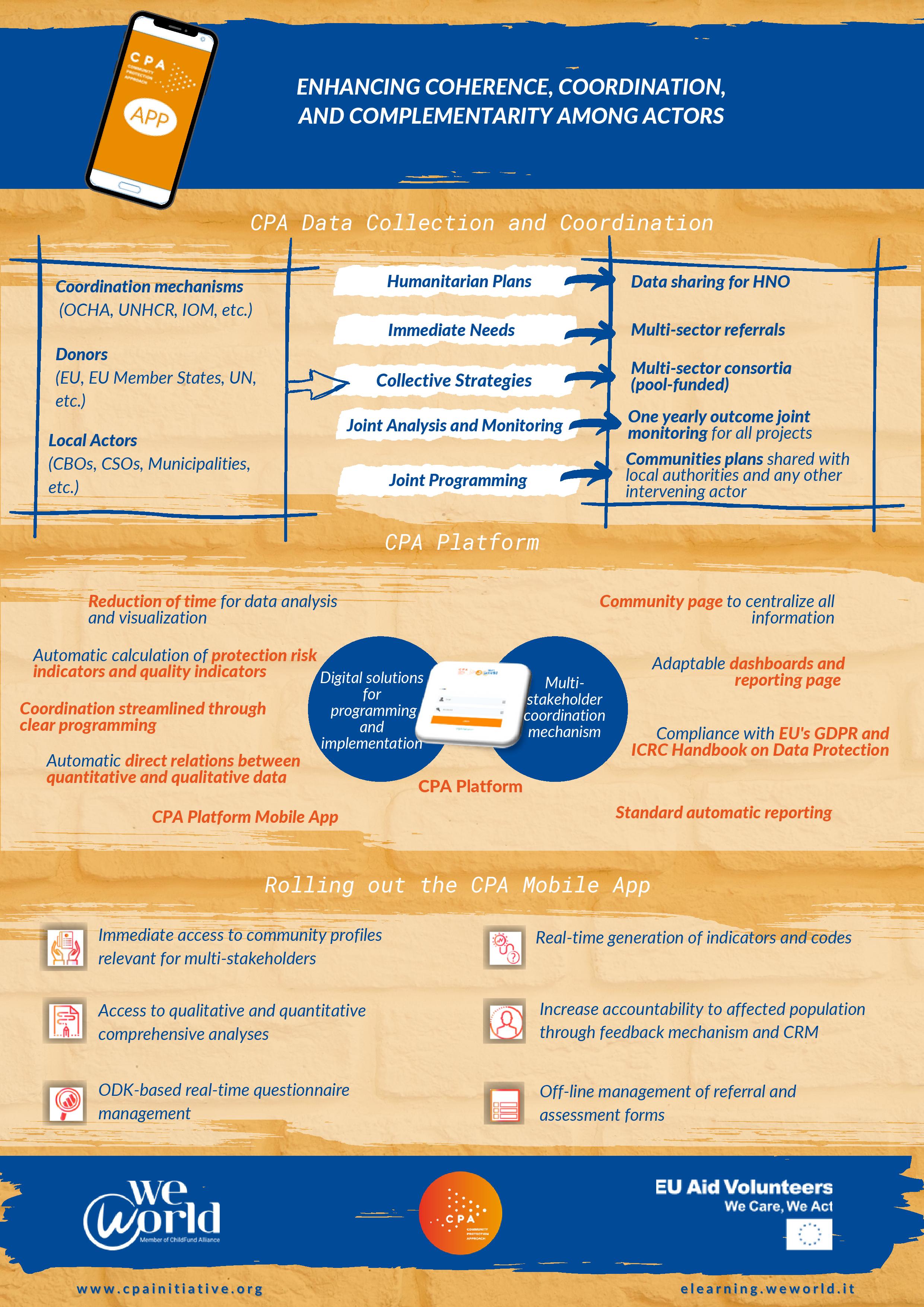 CPAMobileApp_Enhancing_Coordination
Descargar la aplicación en español
Baixe o aplicativo em portugues