In the occasion of the 16 Days of activism against gender-based violence, WeWorld-GVC reaffirms its commitment to fight for gender equality and the rights of women and girls, of which gender-based violence is one of the starkest violations.
Through the Community Protection Approach (CPA), and the Individual Protection Approach (IPA), its individual protection component, we assess the specific protection risks women, men, girls, and boys are exposed to, due to their age, gender, ability and other characteristics, and support the safe identification and referral of survivors of gender-based violence.
Waiting for the lunch of the IPA module, that will be released in mid-December, WeWorld-GVC joins all national and international actors around the world to express its support to the fight against gender-based violence.
To know more about how we take action, read how the IPA methodology provides useful tools to support the survivors of gender-based violence.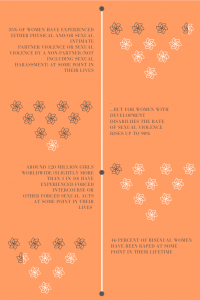 If you are interested in knowing more about the Community Protection Approach, please check the different sections of our website or contact us at cpa@gvc.weworld.it