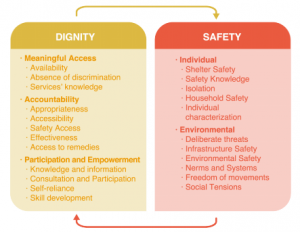 The note presents the Framework System of Analysis developed to guide the identification, monitoring and evaluation of Dignity and Safety carried out through the Community Protection Approach designed by WeWorld-GVC.
The document outlines the research approach applied in the definition of the framework.
Read the full note:Dignity and Safety Framework of Analysis.
For further information write to cpa@gvc.weworld.it, and follow us on our social networks #cpainitiative